Cravings
You can never get too much inspiration or cookbooks. Here are some books that I wish to have..
Books in English:
The Family Meal: Home Cooking with Ferran Adria
"Noma Nordic Cuisine" (EN version) or "Noma Nordisk Mad" (DK version) by René Redzepi and Claus Meyer.
Macarons by Pierre Herme
A Day at ElBulli by Ferran Adria.
Baking with the Cake Boss: 100 of Buddy's Best Recipes and Decorating Secrets
How to be a domestic Goddess by Nigella Lawson.
The Pioneer Woman cooks by Ree Drummond
Canapes by Eric Treuille
Martha Stewart's Cookies
Nigella Express by Nigella Lawson
The Advanced Professional Pastry Chef by Bo Friberg
The Professional Pastry Chef: Fundamentals of Baking and Pastry, 4th Edition by Bo Friberg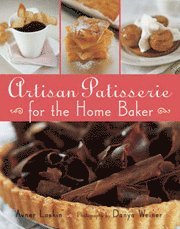 Artisan Patisserie For The Home Baker by Avner Laskin
The Cake Bible by Rose Levy Beranbaum
Serendipity Sundaes: Ice Cream Constructions & Frozen Concoctions by Stephen Bruce and Liz Steger
I Love Cheesecake by Mary Crownover
Big fat cookies by Elinor Klivans
Simple Chinese Cooking by Kylie Kwong
Dim Sum: The Art of Chinese Tea Lunch by Ellen Leong Blonder
Dim Sum: Delicious Asian Finger Food by Fiona Smith
The Soul of a New Cuisine: A Discovery of the Foods and Flavors of Africa by Marcus Samuelsson
Gordon Ramsay's chef secrets by Gordon Ramsay
COOK WITH JAMIE by Jamie Oliver
Room For Dessert by David Lebovitz
Ripe for Dessert by David Lebovitz
Books in Swedish:
Systrarna Eisenmans mingelmat : 565 snittar, snacks & smårätter
Hello cupcake! by Leila Lindholm
Macarons, cupcakes, cakepops och andra söta bakverk by Mia Öhrn
Vinterns söta by Lisa Eisenman Frisk and Monica Eisenman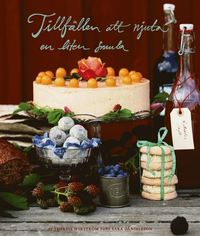 Tillfällen att njuta en liten smula by Therese Wikström
En smakresa by Marcus Samuelsson
Iskallt! : från vaniljglass till semifreddo by Elisabeth Johansson